Software is becoming the need of almost every business. In order to walk properly with minimum time, it won't be wrong if we say that accounting software is a replacement for human resources. Earlier people used pen and paper to record transactions in registers. How does it sound? Really tiring job! Yes, a tiring job with a lot of time consumption. With the advancement in software, things become more easy, simple, and more accurate.
What is Accounting Software?
Accounting software is the software that keeps records of entire business transactions and helps to manage cash inflows and outflows easily. There are different software available, companies avail them according to their need and requirements.
IF IT INTERESTS YOU, DO SHARE IT WITH YOUR FELLOWS.
Best Accounting Softwares
There are the number of software available. Some of the best accounting software are discussed below. So, be ready! I am lifting up the curtains. Some of the types are listed below:
Best for Invoicing

Mobile Application

Free Trial

User-Friendly
Easy to Use

Report Generation

Multi-device Compatibility

Tax Management
Cloud-Based Software

Automation of Tasks

Set Up Reminders

User-Friendly
Budget-Friendly

Mobile Application

Integrate with POS System

User-Friendly
700 App Integrations

Mobile Application

Find and Record Option

User-Friendly
Multi-User Access

Budgeting

Inventory Management

User-Friendly
If you are running a new or Small business and looking for simple yet helpful software. Then your option must be none other than FreshBooks. Most of the small businesses running people who work solely rely on FreshBooks.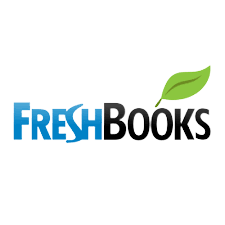 Features
It offers some of the most basic features that are simple and easier to use. The feature of time checking allows you to know how much time is spent on a certain project so that you can pay accordingly. Other features include expense tracking, invoices, balance sheet, profit and loss statement, recording of payments and producing reports.
Pros: FreshBooks brings down the complexity of accounting procedures. It makes things easier. It is a great appeal if you are new to the business world. It tracks unlimited expenses. Most of its features are easy to use. A very user-friendly software.
Cons: On the other hand, there are some drawbacks of FreshBooks. If you are looking for software that will give you complex services. Then you must think twice before opting for FreshBooks as it doesn't provide complex services. Moreover, it lacks some of the very common accounting features.
Looking for software that provides all the features? So, here you have that one all-rounder software. QuickBook offers almost all the features necessary to run a business.
Features
It offers almost all the features that are needed to run a business. It tracks your sales and expenses. It helps you grow your business by creating reports and reminding you to get ready for tax. Other features include bill, order purchase, order sell, and income statement.
Pros: The best platform for small businesses, it has created ease for business people. With QuickBooks, you can run the business without any hurdles. It provides you with all the features that are required to run your business.
QuickBooks never fail to not disappoint you from making financial reports to summarizing them. It will help you in every aspect of your accounting procedures.
Cons: Thinking of opting for QuickBooks over other software? Wait! Wait! Let me uncover some major drawbacks of QuickBooks.
Choose it only if you want the most advanced accounting software. As it is not user-friendly. Also, As it offers so many features you may find it difficult to use. It's not easy to navigate.
New to the business world? An entrepreneur? If yes, then Zoho book is the best platform for you. Zoho book will meet your accounting needs and let your business run smoothly. Zoho book is the newest book.
Features
Zoho book is a new software in the world of software, a cloud-based accounting software. One of the most important features is accessibility, as it is cloud-based accounting software, you can access it anytime from anywhere. What does a business owner ask for? Nothing but the right information at real time. So, this is all Zoho books offers. Moreover, other features include inventory management, payroll, cash management, time tracking, secure data storage, and easy navigation. In addition, the Zoho books simplify chasing payment and set up a reminder for invoices. You don't have to ask for payment again and again. It will automatically send reminders for payment.
Pros: You are new to the business and do not have enough knowledge. No worries, you have a Zoho book. It will help you manage your cash and inventory management and also helps to create invoices and send them to the concerned person without any aid and advice from an expert accountant.
Cons: However, as It offers too many features when you get into them your demand increases it fails to fulfill them. Also, it has limited customer support service.
4. Sage Business Cloud Accounting
Why choose sage business cloud accounting over any other software? Here are many reasons listed. As compared to other software, it is easy to use, cheaper, offers basic service, and most importantly budget friendly.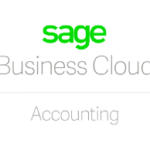 Features
Some of the features of sage business accounting include invoicing, payment process, expense tracking, and inventory management.
Pros: You don't require much time to understand this software as it is easy to use. It is the best option for those who want moderate functionality. Also, it is easy to navigate. Sage software can make the business tasks easy.
Cons: Some of the drawbacks of sage business accounting are it lacks accounting and bookkeeping services. Moreover, it's not easy or simple to create invoices with sage business accounting.
Are you a small business owner , medium or large ? You can choose Zero in any case. It offers tons of features to help you  grow your business.
Features
You can create bills, invoices, accounts payable, accounts receivable. Another important feature is the find and record option, you can easily find your mistakes if you have wrongly classified expenses or revenues.
Pros: Xero is very user-friendly software. You and your client can easily access the same file. In addition, it helps to

recognize revenues

, timely payments, and collections of account payables and accounts receivable respectively.
Cons: Some of its drawbacks are that it's not easy to use and limited expense claims.
It is a comprehensive software with fairly enough features available. It offers some most advanced features.
Features
If you have no experience in bookkeeping and need software to help you out, Account edge pro can be a good option. Its features include inventory management, budgeting, payrolls, and time tracking.
Pros: It offers some very advanced features. It gives you multi-user access. It is a desktop accounting software but still gives accessibility to cloud software. So that you can even work remotely through this software.
Cons: Let's look into some of the cons of account edge pro software. It has limited invoicing, limited integration, and is not very easy to use.
So, before jumping to conclusions and choosing any software. It is necessary to take into account the pros and cons of each software. Hence choose them respectively as per your needs and requirements.
Hira Aziz - Author
She is a Business Content writer and Management contributor at 12Manage.com, where she contributes a business article weekly. She has over 2 years of experience in writing about accounting, finance, and business.
Cash Flow Statement Template
Get Free Access to AD's easy to use Cash Flow Statement Template